Screen Repair Services in Tampa
We offer our screen repair services all through all Tampa1
For professional pool screen repair services, turn to Sunshine Screens of Tampa. We're your partner in defense when it comes to protecting our home against Central Florida's harsh storm season. All work is completed by our reliable employees with proper insurance.
Our Tampa Bay Area pool screen enclosure services include:
Screen Repair
Rescreening
Power Washing
We'll treat your home like it's our very own
When it comes to our pool screen enclosure services, from the moment we step on your property, we'll take the time to fully understand your needs during the free estimate. Whether you're getting your home ready for the season or preparing it for sale, we're at your service 7 days a week.
For more information about our pool screen repair services, please contact us at 813.410.7718. An expert Sunshine Screens representative is standing by.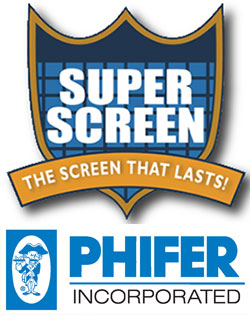 In need of your next screen repair?
Sunshine Screens has been serving Hillsboroug & Pasco Counties with a great service!