Pet Screen Installation Services
About Our Pet Resistant Screen Installation Services
Made of strong and durable vinyl-coated polyester, our pet screens are a fantastic way to keep pets safe. An added bonus, these screens also keep unwanted critters, such as squirrels and mice, outside of your pool and home area. This will give you peace of mind and maximum control, so you and your friends can enjoy your time in the water without any unexpected guests. With pet screen installation services from Sunshine Screens of Tampa, you can enjoy your pool with peace of mind all year round.
Why Choose Sunshine Screens of Tampa?
We're glad you asked! At Sunshine Screens of Tampa, you'll quickly learn just how important our customers are to us. We put customer service as our number one priority; this means doing whatever we can to meet and then exceed your expectations. From the time of our initial conversation to the time we part ways, we work hard to be the repair screen service company that you can count on. As with all of our service jobs, we perform a visual inspection that's meant to diagnosis the state of your screen. When you need pet-resistant screen installation services in the Tampa Bay area, turn to the experts at Sunshine Screens of Tampa. We're just one call away!
Schedule an Appointment now!
For more information about our pet screen installation services, please feel free to contact us directly. We're always available to answer your questions, and we're always more than happy to address any concerns that you may have. It's important that you choose the company that's right for you, and we're confident that, after talking to our experts, you'll side with us. Whatever the case may be, we'd love to hear from you. Call Sunshine Screens of Tampa today at 813.410.7718.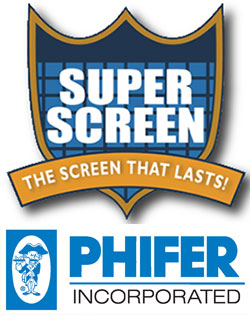 In need of your next screen repair?
Sunshine Screens has been serving Hillsborough, Pasco & Pinellas Counties with a great service!